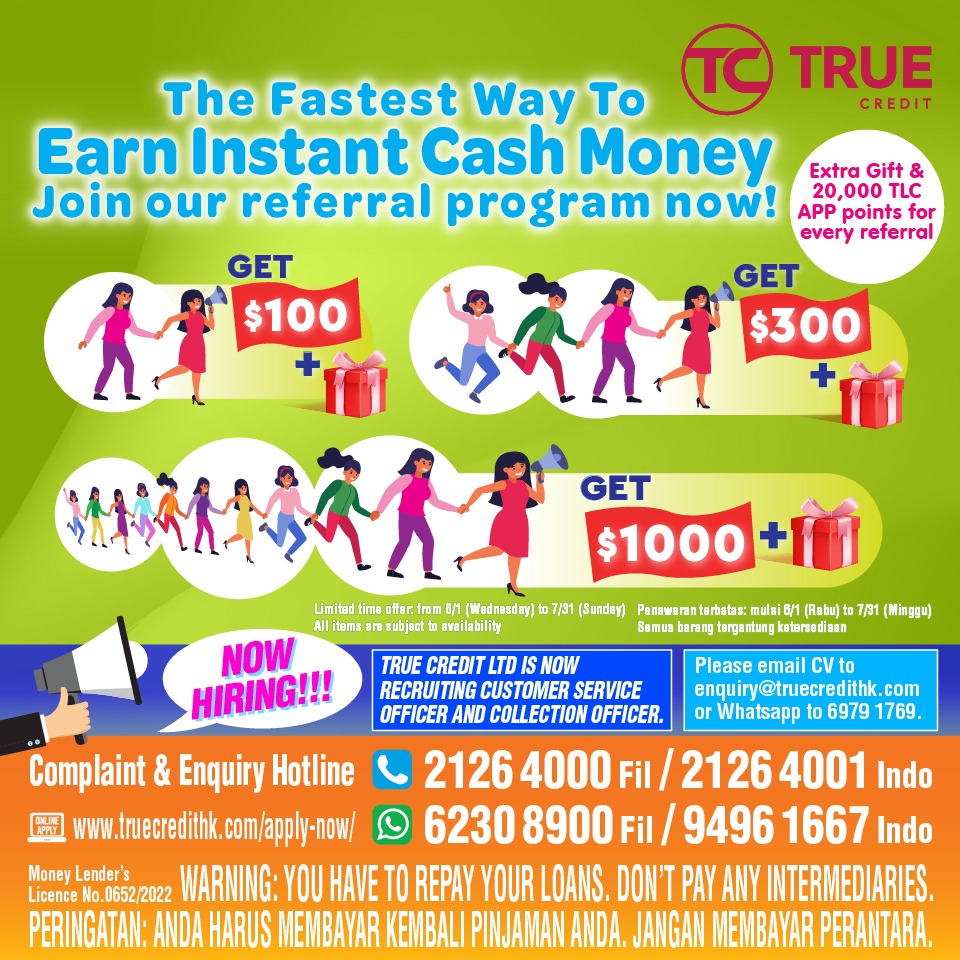 Join Our New Member Get Member (MGM) PROGRAM
Promote our services to your friends and family, and you'll get paid instantly!
Once your friend or relative's application is approved, you will receive $100 CASH MONEY per referral.
Give us more referrals and you may earn up to $1000 in CASH.
More REFERRALS! More CASH MONEY for YOU!
Complete the form below and our Sales Representative will contact you shortly.